Home For The Holidays (Part II) – A Good Time To Make Sure You Are In A Position to Assist Your Senior Parents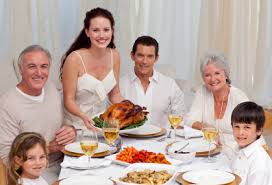 Holidays are a good time for catching up with friends and family.  It is also an opportunity to begin a conversation with your senior parents about making sure you are in a position to assist them in case of an unexpected emergency.  If you do not know about the following items you may want to consider beginning to discuss them with your parents as a family.
1. Do you know who all of your parent's doctor's and other medical providers are?
2. Do you have a list of all of your parent's current medication that is updated and has that list been checked for drug interactions?
3. Do you parents have a file of life card in their home and in their purse or wallet that is updated?
4. Do your parents have a will, durable power of attorney for finances and healthcare matters, advanced directives?  If so do you know where they are located?
5. Who are your parent's attorney, accountant and trust officer?
6. Do your parents have long term care insurance and if so do you have a copy of their policy?
7. Do you know where is a list of your parent's bank accounts, health, life, disability and homeowner insurance policies?
8. Have you reviewed your parent's benefits from Medicare and Medicaid with them recently along with any other benefits they may be currently receiving from current or past employers or the government?
A little legwork up front on all of these items will save a lot of problems, family disagreement and potentially money later when an event happens and you need to find out and obtain all of this information under stress.
---
---
Contact Us for a Free
Consultation & Care Assessment
Contact Us for a Free Consultation
and Care Assessment
Greenwich, CT:
203-532-0500
Westchester, NY:
914-517-0520
235 Glenville Road 3rd Floor,
Greenwich, Connecticut 06831