Promoting Strength and Wellbeing
Seniors and recently hospitalized patients undergoing rehabilitation often require physical therapy to increase strength, regain range of motion, and promote stronger emotional health and wellbeing.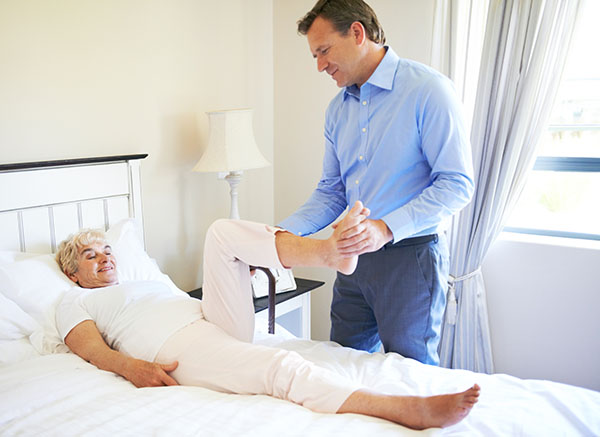 Physical therapy uses physical activity, exercise, and additional treatments such as massage to aid in strengthening, healing and relieving pain after an injury, illness, or operation. For lasting benefits, particularly in a home care setting, we believe physical therapy should be integrated into a client's regular routine as much as possible.
Sterling Home Health Services employs certified and highly experienced physical therapists to aid clients in getting back on their feet. Our physical therapists use a variety of treatment techniques, including:
Exercise programs for strength, endurance, coordination and balance
Walking and transfer training
Pain reducing techniques
Recommendations for assistive devices and home modifications to improve safety
Family or caregiver training to reinforce and enhance treatment benefits
Contact Us for a Free
Consultation & Care Assessment
Contact Us for a Free Consultation
and Care Assessment
Greenwich, CT:
203-532-0500
Westchester, NY:
914-517-0520
235 Glenville Road 3rd Floor,
Greenwich, Connecticut 06831