What is Geriatric Care Management?
Many seniors need help with life's everyday details, such as issues related to their household, health, social activities and finances.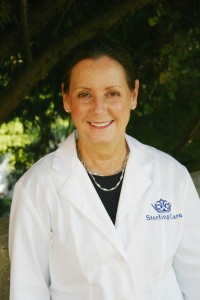 When the family members of an older adult live far away or have obligations that preclude the attentive care they might otherwise provide, they can rely on a geriatric care manager to assist them in identifying problems and offering solutions which they can help implement and oversee, as needed.
The process begins with a thorough assessment of the client's current living situation and circumstances by the Geriatric Care Manager. The assessment is followed by a family consultation to review the findings, leading to the development of a care plan of supportive services custom tailored to meet the client's specific needs. Regular follow-up visits and monitoring help ensure the client's safety and determine if changes to the care plan are necessary.
---
---
Contact Us for a Free
Consultation & Care Assessment
Contact Us for a Free Consultation
and Care Assessment
Greenwich, CT:
203-532-0500
Westchester, NY:
914-517-0520
235 Glenville Road 3rd Floor,
Greenwich, Connecticut 06831