Some Tips For Preparing A Thanksgivng Meal For A Senior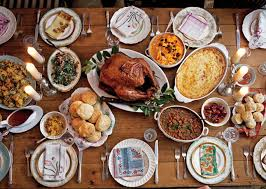 Here are a few tips for preparing a Thanksgiving meal for a senior in your family.
Make food that is easy to chew and swallow.  Often times seniors have problems chewing and swallowing foods for a variety of reasons including dentures, reduced saliva production and oral muscular issues.
Use less salt so as not to cause a dangerous spike in blood pressure or worsen water retention.  Other members of your family can always add salt to their own plates.
Add more seasoning as senior taste buds may not be as sensitive to flavors.
Cook nutritiously as seniors need to eat food that is high in nutritional content and calories to make up for their often reduced appetites.
Click here for some great recipes for Thanksgiving for seniors.  Remember sharing Thanksgiving with the ones you love is always very special.  For seniors it is an important time to bond with children and grandchildren.  Make them feel comfortable by serving a meal that is healthy and easy for them to enjoy.  Happy Thanksgiving!
---
---
Contact Us for a Free
Consultation & Care Assessment
Contact Us for a Free Consultation
and Care Assessment
Greenwich, CT:
203-532-0500
Westchester, NY:
914-517-0520
235 Glenville Road 3rd Floor,
Greenwich, Connecticut 06831