Renting or buying during retirement? A look at some of the factors in making this decision.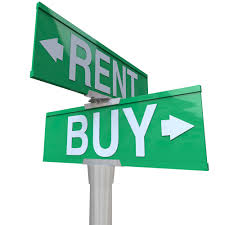 I often times get asked by clients looking to downsize in retirement whether they should rent or buy a smaller residence.  There are pros and cons to both courses of action.  However, as a rule of thumb I tend to favor renting over buying for the flexibility it gives you, ease of lifestyle and freeing up of home equity.  However there are also many scenarios that I have come across with seniors where buying may make more sense than renting.  It is really a case by case analysis but there are a few key things to consider in making this decision such as:
a) Your time horizon – the shorter the time horizon the more sense it makes to rent (as a rule of thumb I use 5 years as the breakeven).
b) Are you moving to a new area that may be best to try out first before you consider buying?
c) Do you want or need flexibility to move when you want or need to?  This might occur because of family, friends, amenities, social activities or because of changes to your spouses or your own health conditions that might require a different type of living arrangement or caregiving situation.
d) Your cash flow – is it steady or volatile? Do you need additional cash to live on by converting your home equity to cash?
e) Do you want freedom from doing many home maintenance and repair items or do you prefer more control over the design and features of your living space?
There is no one size fits all answer but going through some of these different items carefully may be of assistance in making the right decision for you.
---
---
Contact Us for a Free
Consultation & Care Assessment
Contact Us for a Free Consultation
and Care Assessment
Greenwich, CT:
203-532-0500
Westchester, NY:
914-517-0520
235 Glenville Road 3rd Floor,
Greenwich, Connecticut 06831