Skills for the Job of Living
When a loved one has difficulty performing the meaningful activities of daily life, such as self-care skills, occupational therapy (OT) can enable or enhance his or her participation in such activities despite the impairments or limitations caused by age or physical or mental impairment.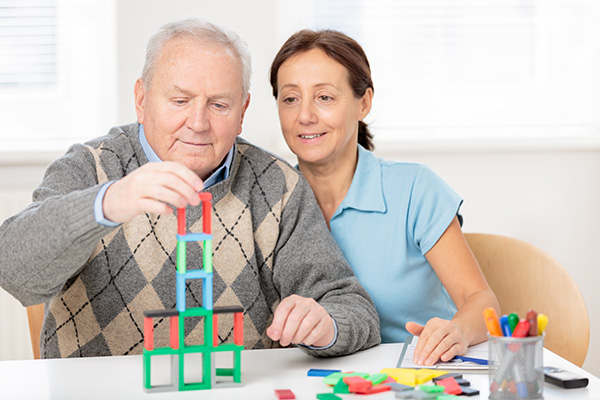 Our occupational therapists provide treatments to enhance safety and functional mobility that may be lost or impaired as a result of a disease, injury or following surgery. OT services include:
Fitting for adaptive equipment
Strengthening, range of motion and coordination exercises
Adaptive training for daily living activities
Training for the family or caregiver to reinforce and enhance the benefits of treatment
Sterling Home Health Services' occupational therapists work with patients and families to establish goals to improve quality of life and maximize independence.
Contact Us for a Free
Consultation & Care Assessment
Contact Us for a Free Consultation
and Care Assessment
Greenwich, CT:
203-532-0500
Westchester, NY:
914-517-0520
235 Glenville Road 3rd Floor,
Greenwich, Connecticut 06831